Suntan is a medium to dark shade. It works for most complexions. It is a darker shade of brown than Cocoa and will complement just about any skintone. This is a great shade for a little hint of warm sunny days any day. This color is also a wonderful contouring color.
As in all things The All Natural Face, we cant make just ONE COLOR! So you have a choice of 27 shades of blush! At this price, pick a color for your mood of the day! We also offer a sampler of blushes so you can play with them to find the colors that work best for you. You can use this blush anywhere. Wear it as an eyeshadow or lip color if you wish. It is safe for application anywhere on the face. Have a blushing day!

Ingredients: Mica, Titanium Dioxide(sunscreen), Boron Nitride, Oxides for Color
Try our suntan, cocoa or raisin blushes in powder or cream for contouring:)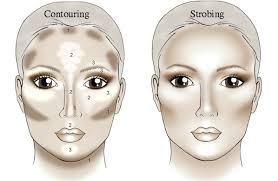 Reviews
This is absolute perfection for contouring. I am EXTREMELY fair skinned (off-white) and, although this is super dark, it blends perfectly and gives the most natural cool-toned hollow shadow.

Just What I Was Looking For

I have fair skin with a cool undertone, and I was looking for a contour color that wouldn't be too dark or make me look sallow. This works great! It's dark enough to add depth to my features, and subtle enough to look natural.